I am back in Paris. I have been home 5 days, yet my ears are still ringing from the street noise of Delhi.  Some adventures take longer than others to get over.
The morning of  my last day in Delhi, I threw aside the suggested itinerary of my well-intentioned and lovely B&B owner.  I definitely appreciated his ideas, but I was done seeing grand mausoleums, forts made from red sandstone and ornate temples. I wanted to do something different.  I wanted my final day in India to be special…memorable.
Over breakfast I scoured the internet looking for  inspiration.  "There has to be something that is off the beaten track," I repeated to myself each time I changed the key words of my search. "Extra strong" coffee, muesli and runny scrambled eggs kept me fueled throughout the hour long search. Finally I found something that interested me, a slum walk. I could witness  how people survive and live their lives in Delhi's underbelly. Perfect! But wait, problem!  All the tours started at 1o am. (my computer's clock read 10:05 am). However, I was not going to allow this to be a deterrent. I had learned over the course of my prior 3 weeks that almost anything is possible in India.  With that in mind I called each company to see if they would arrange a special tour time for me. No. No. No.  Finally after agreeing to pay double, I got a YES…meeting time 3pm at the Rama Kirsha metro station.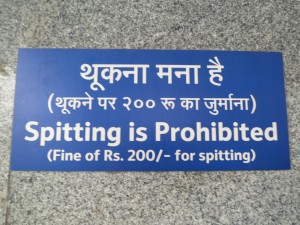 Delhi's Metro – Clean, Efficient and Cheap! Oh My!
Because of the sheer number of people, lines for the underground-people-mover in the afternoon would often be long for tickets and to get through security (there were TSA like security checkpoints and ex-ray machines at all metro stations).  But for me dealing with the lines was easier than haggling with taxis that wanted to triple charge me or risking another tuk tuk driver falling in love/stalking occurrence.  We all make our choices.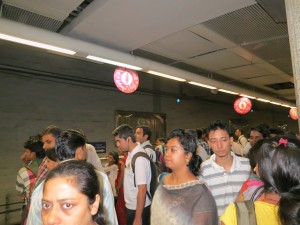 The pink signs indicate the lines for the "women only" cars on the metro.
However, as you can see from the picture, the demarcation isn't strictly enforced.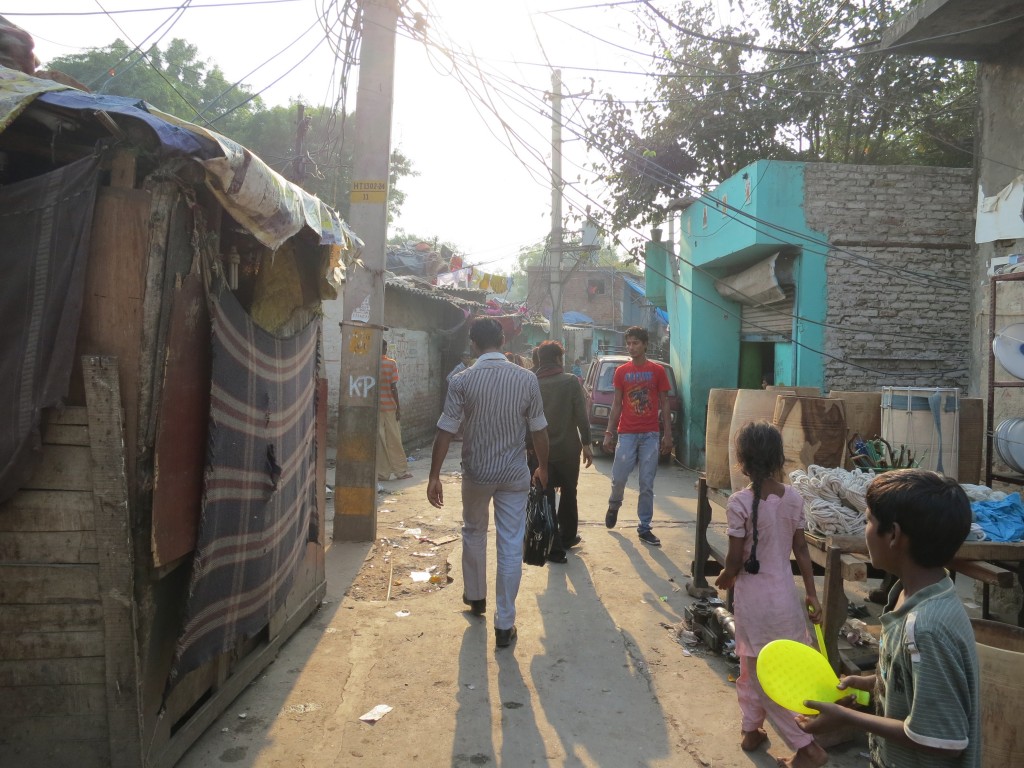 My guide, John, who was also a  slum dweller led me through the maze of a Delhi colony/slum called "Shadipur."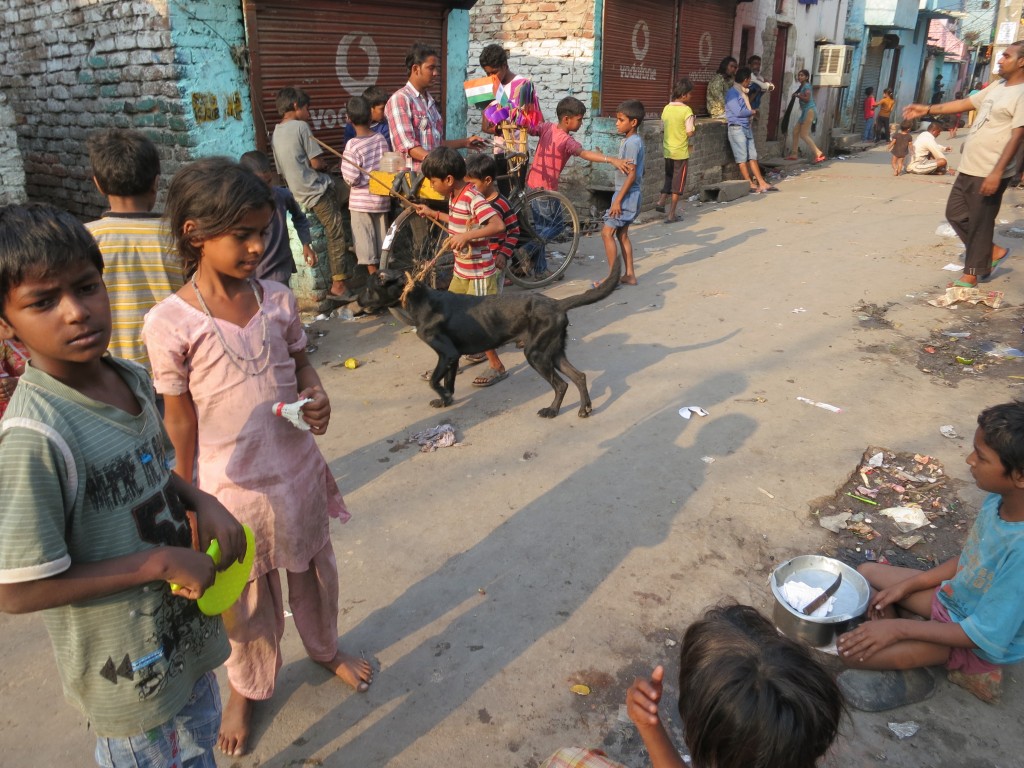 4 – 5,000 men, women and children inhabit its rustic, dirty and narrow alleys.
Around 3 million people in Delhi live in slums like this.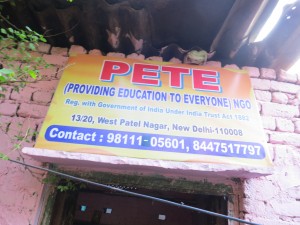 PETE (Providing Education for Everyone), a charitable organisation in Delhi, offers these tours.
With the proceeds they try to install water tanks, build shelters and provide education in poverty-stricken areas. They began conducting slum tours like this one six months ago.
The NGO was started by an American from Missouri.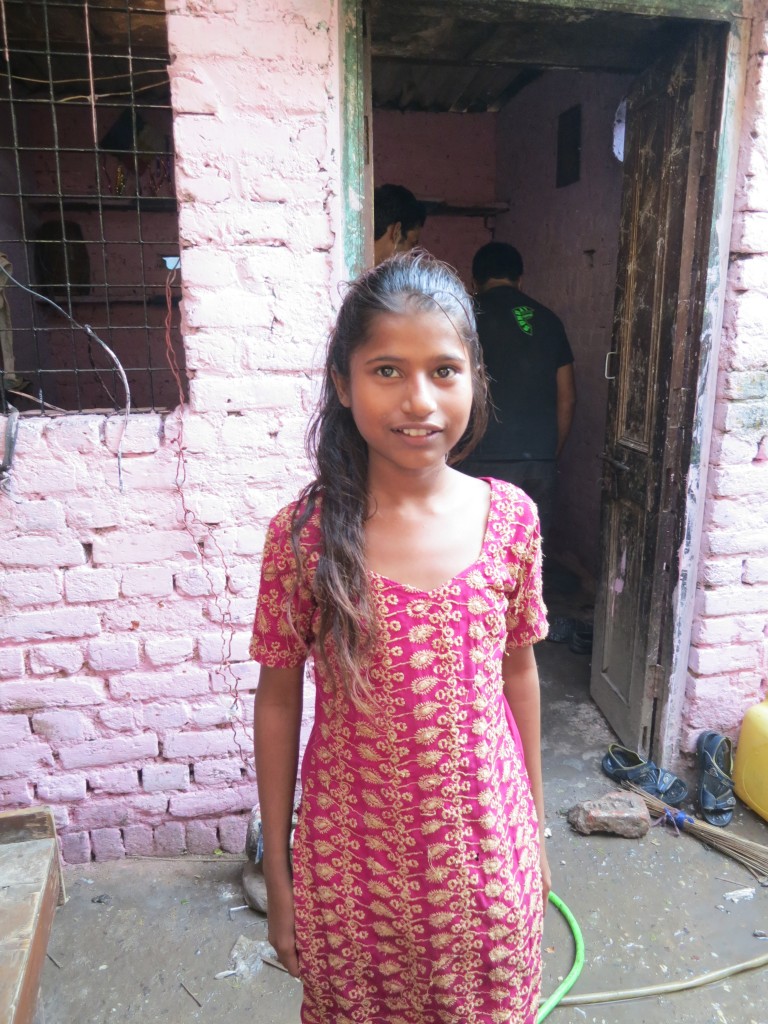 Weaving through open sewer drains, foot wide alleys, debris, animals and people we arrived at the local school sponsored by PETE.
This adorable young girl was one of the first students I met.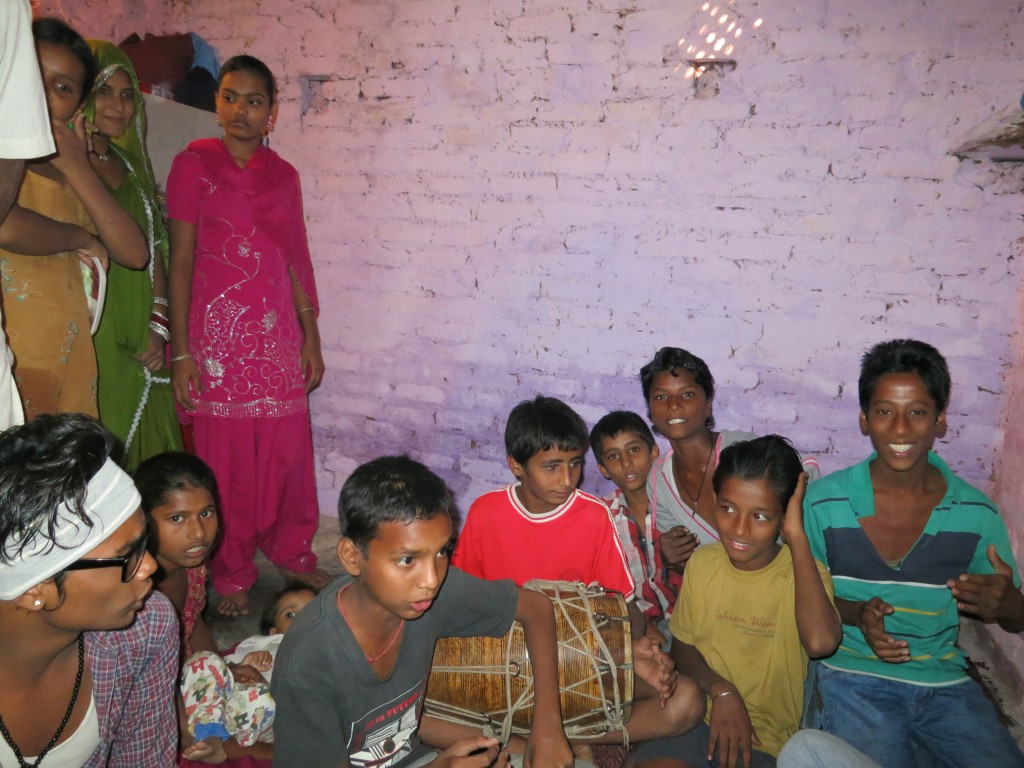 A view inside the 10X10 school house.
Pictured are a few of the vibrant and enthusiastic students that come to class each day from 10am – 2pm. Around 25 students each morning huddle onto the small mat with their notebooks and pencils to listen to the teacher give lessons on grammer, English, math and art.
I arrived at around 4pm, which meant school was out.  However, word got out that a foreigner was visiting so all the kids rushed back to share with me their knowledge, dances and songs.
 The video clip captures a small segment of the kids reciting the ABCs for me. So cute and worth the 12 seconds to watch!
…and if you liked that, you will love the above video of the kids singing to me!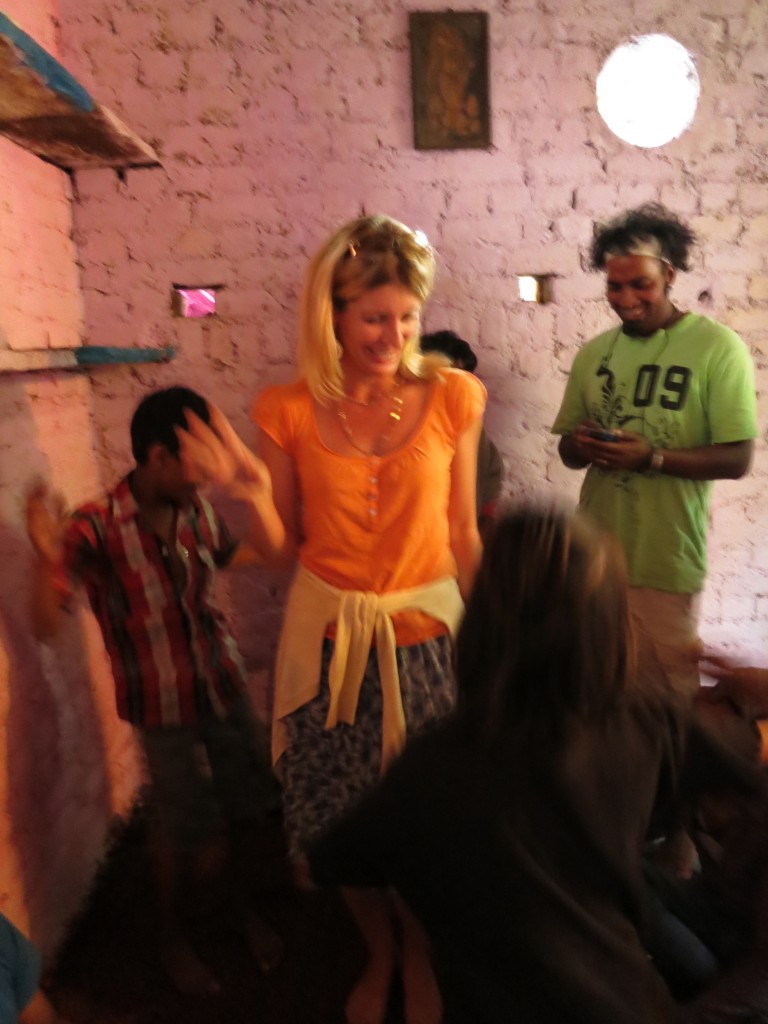 Learning a Rajastani dance from a little, little girl 🙂
At one point, after all the kids had sung, danced and practiced English with me, they clamored that I sing THEM a song! L-O-R-D-I-E!
After being handed the drum, I found my best singing voice and started to serenade the group with the only song that popped into my head, "This Little Light of Mine"…
….desperate times call for desperate measures. BUT they must have liked it cuz they asked me to sing louder!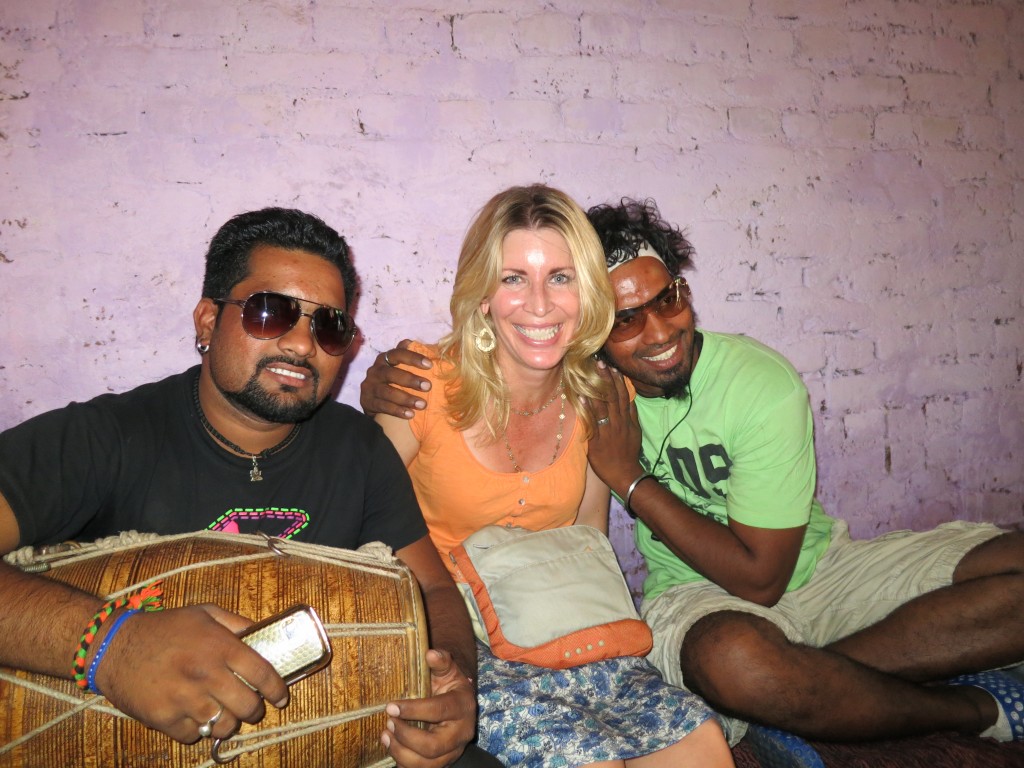 Here I am with the teacher of the school, guy in shades, and the school's puppet instructor (no, you didn't read that wrong.  Puppeteering in India is a very important and expressive art form.)
Look, even in the slums, Indians glom onto me :(. In my head I am sure I was telling myself to count backwards from 10.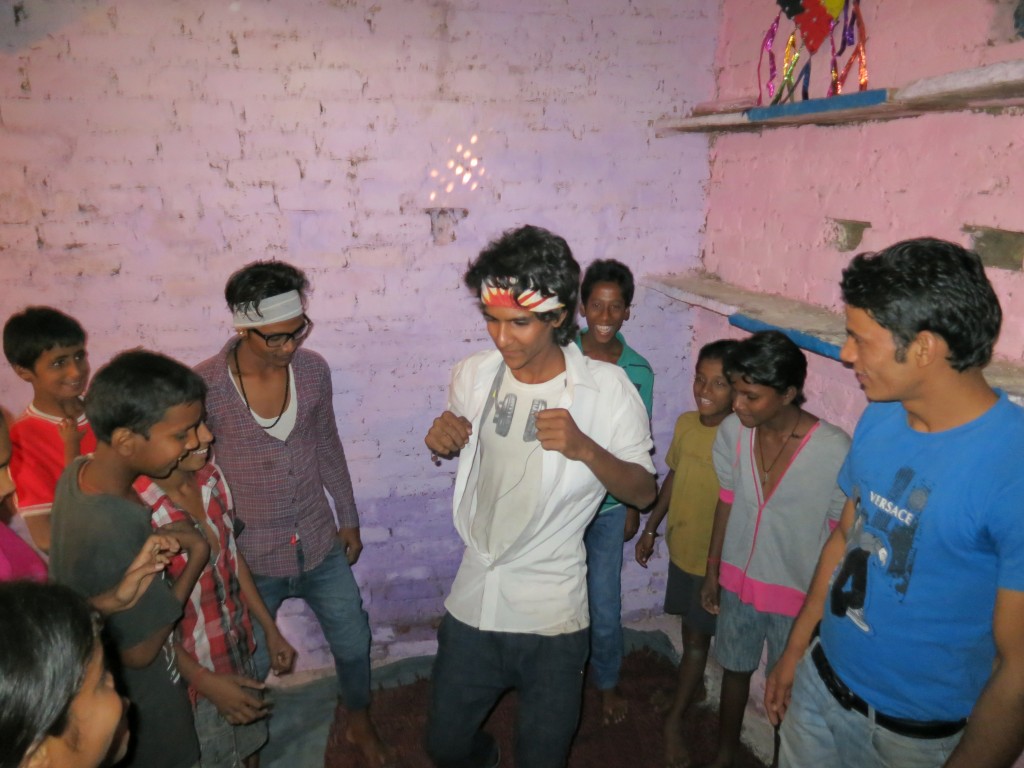 A real live Bollywood dancer…who is also the teacher's brother.
He showed off some of his moves for us! (John, my guide, is on the right in the blue t-shirt)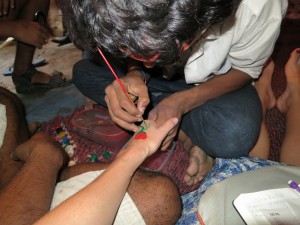 They wouldn't let me leave with out some body art….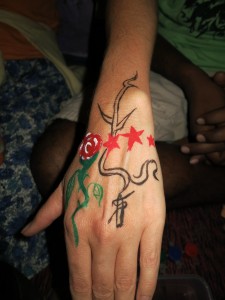 …the masterpiece completed.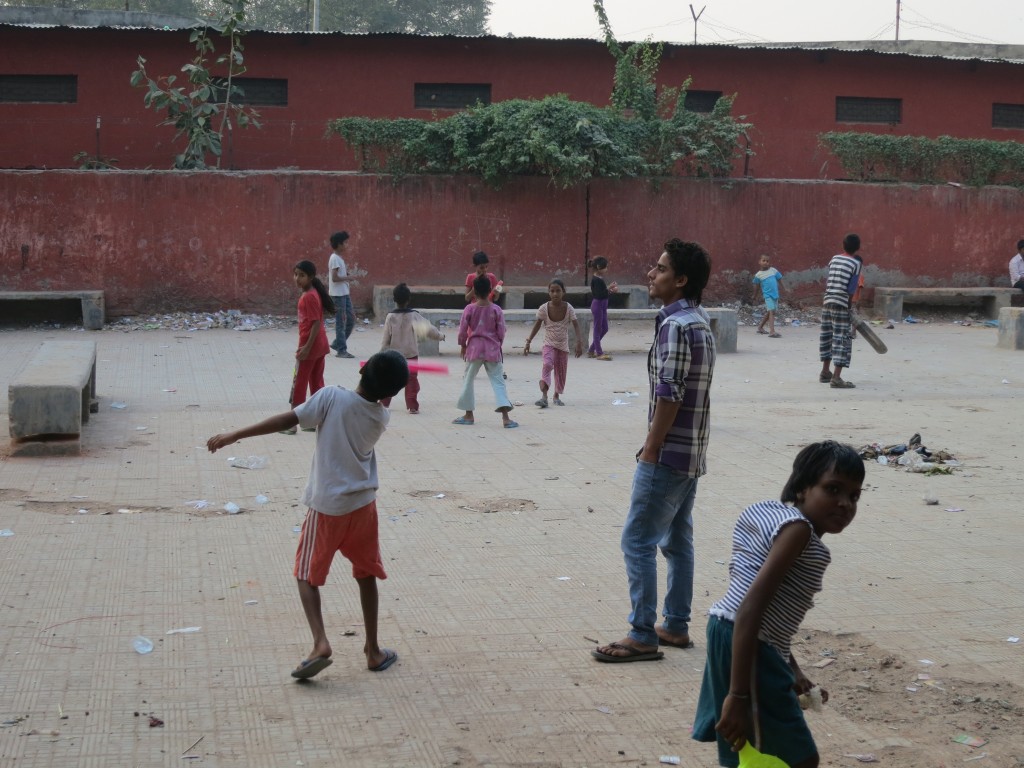 Kids playing cricket and badminton…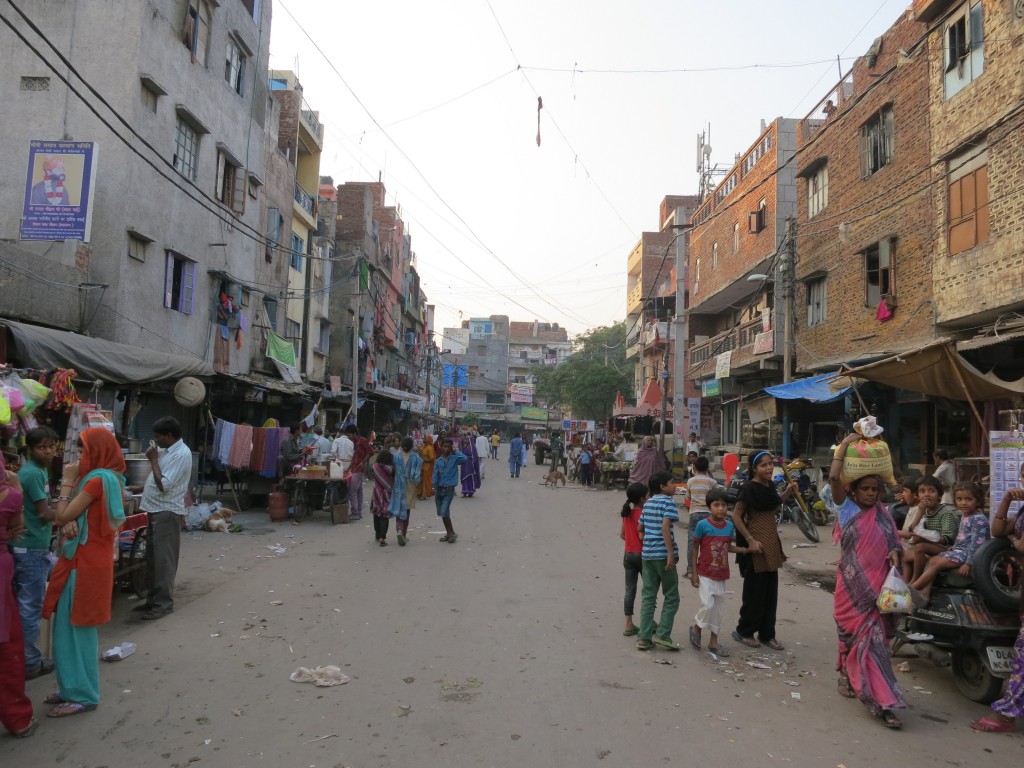 One of the major thoroughfares in the colony…
The colony's bathroom facilities…used by all ~5,000 residents.
2 rupis to use the toilette and 5 rupis to shower.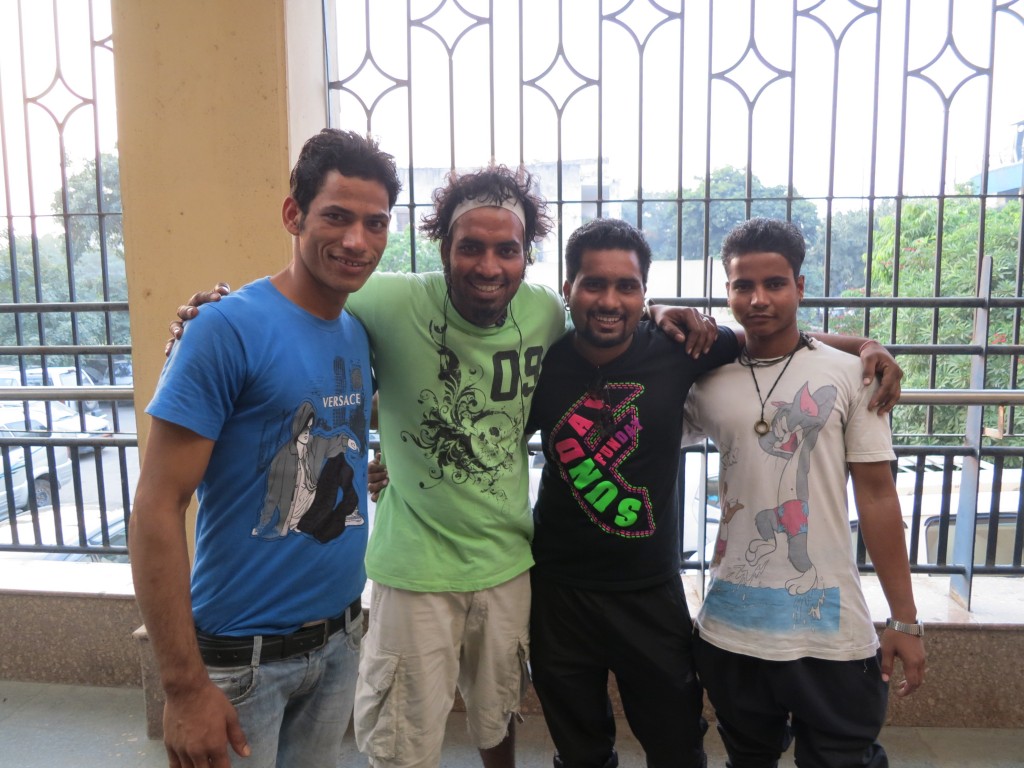 Time to say good-bye.
 The boys safely brought me back to my metro stop. With the echo of the children's voices still in my heart and the watercolor paint still drying on my hand, I bid the foursome auvoir.  The afternoon had been more than I expected.  I drank tea with families, I laughed and sang with the children (even played a game of badminton) and I shook hands with more people than I could count. They touched my life and the experience allowed me to peek briefly into the lives of many impoverished Indians. I hope by doing so I also minutely contributed to improving their lives and education.
This was the type of experience I had envisioned for my last day in India. With these special kids and in this special colony I felt, learned and saw more about this vast, complicated and diverse country than I could have at any fort, temple or mausoleum.
Incredible India…until we meet again.