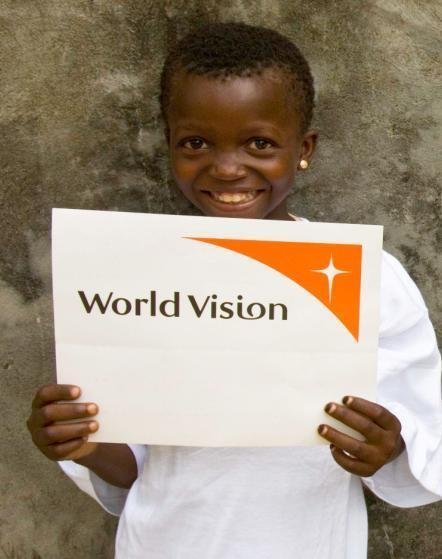 In March of 2013 I went to a screening of  a beautiful, hopeful and inspiring movie called Girl Rising.  It followed the lives of 9 girls in developing countries and documented their individual struggles as a result of being born a girl in an impoverished and less privileged part of our world. This deeply moving film highlighted the oppression women face across the globe today as well as how educating girls is a first step to improving their lives, building stronger communities and ultimately creating a better world for all.
Seven non-profits helped in making the film. World Vision, a Christian humanitarian organization based in Washington state,  was one of them.  Through them I sponsored my little girl, Ibajingsuk, from East Khasi Hills, India.  She is 5 years old and both her parents are farmers.  In her picture she wears a pretty pink head band and looks like she needs her face washed.  Too cute!  In India, girls often miss out on education, immunizations, healthcare and other benefits.  My small contribution helps the good people at World Vision to continue their work of providing the tools of education, water and health to little Ibajingsuk, her family and her community so that they can sustain a better standard of living and quality of life.
Did you know that in the developing world:
– There are 66 million girls who are not in school
– 14 million girls under 18 will be married this year; 38,000 today; that
is 13 girls in the last 30 seconds (UNFPA, 2012).
– The number one cause of death for girls ages 15-19 is childbirth.
(World Health Organization)
– Girls with 8 years of education are 4 times less likely to be married
as children. (Mensch, Singh, and Casterline, 2005)
– A child born to a literate mother is 50% more likely to survive past
the age of 5. (UNESCO, 2011)
– Educated mothers are more than twice as likely to send their
children to school (UNICEF)
– School is not free in over 50 countries (UNESCO, 2011)
– A girl with an extra year of education can earn 20% more as an
adult (The World Bank, 2011).
– If India enrolled 1% more girls in secondary school, their GDP would
rise by $5.5 billion (Global Campaign for Education and RESULTS
Education Fund)
Investing in a girl's eduction is the highest-return investment you can make in breaking cycles of poverty; Access to quality education changes lives, builds communities and ultimately improves the world.
If you want more info or wish to sponsor your own little girl (or boy!!) check out the below links to World Vision and their organization dedicated to women, Strong Women Strong World:
"Education is the most powerful weapon we can use to change the world." -Nelson Mandela